1002 Maple Street . Murray, IA 50074 . 515-462-0053
$600/mo at $5/ad for 120 ads/mo
$500/mo at $6/ad for 84 ads/mo
$400/mo at $7/ad for 58 ads/mo
$300/mo at $8/ad for 38 ads/mo
$200/mo at $9/ad for 23 ads/mo
Underwrite with KSOI and build your business within our listening community!
Your support ensures local radio
broadcasting to your customers.
Contact KSOI at 515-462-0053 or email: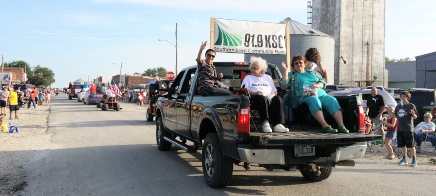 Call 515-462-0053 for an appointment to plan an announcement for your business. Let the listening community know you're out there! All contributions are appreciated and tax deductible.
Announcements may include:
your name

product/service

location

phone number

web address

historical info

30 seconds